Therapeutic Hatha Yoga based on the conschisness breatnig
Come and practice with us YAM Yoga from the Hatha tradition, which is based on breathing and observation.
Connect with nature, enjoying the class outside in a yoga shala with a wooden floor. Classes are held every morning, including weekends and holidays, and are suitable for all levels. Classes are taught in English or Spanish depending on the group of participants. Casa Yoga Minca is located 7 minutes walk from the Minca center. We have yoga mats.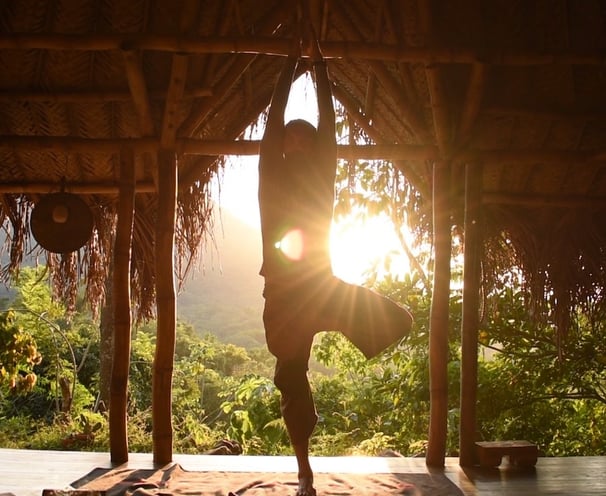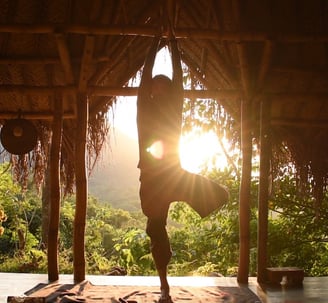 Aspect of breathing in yoga
Through breathing we can deepen the effect of any asana. There are no simple asanas. The most powerful pranic effect is achieved with the help of the easiest exercises to perform. Our classes are therefore suitable for both beginners and experienced practitioners.
The secret of observation
The tendency of the mind to always travel between an expectant future and a lived past, and almost never be in the present. Through observing the sensations in the body after the asana, we return the mind to the present moment.
-
Ari, profesora de hatha yoga, Argentina
-